This
is the last of Shimelle's challenges that I had time for this week. I used a few major elements from Shimelle's inspiration page.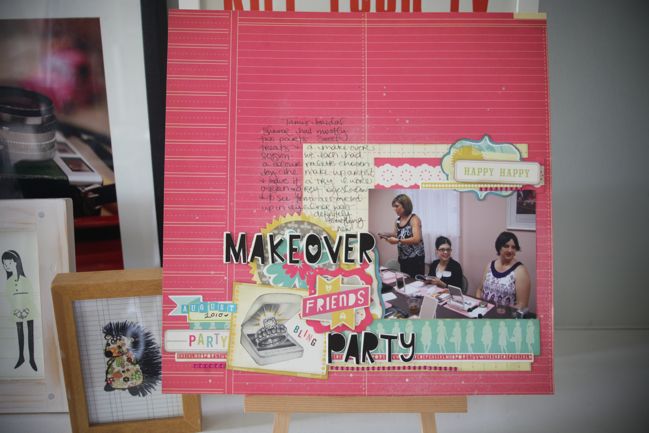 I replicated the layout's composition pretty closely but substituted two portrait photos for one landscape.
Also, as Cosmo Cricket is sponsoring this challenge, I decided to dig out some of the older lines. I am always amazed at how well their lines mix together. I've got papers from Nutmeg, Boyfriend, Campy Trails (I think) and stickers from Nutmeg and Social Club.
The woodgrain papers from the Nutmeg collection are some of my favorite and after rooting around in my old stash, have realized that I have a whole set that have never been touched! Like buried treasure ;)

Thanks for a PILE of wonderful challenges Shimelle. It was a great push to get a few extra layouts done and a fantastic opportunity to use up some of the goodies I've been hoarding :)